Africa Lead – Emma Dibia
Emma Dibia is the BlackRook Group's lead representative across Africa and a Director of Enterprise BlackRook (Nigeria) Limited.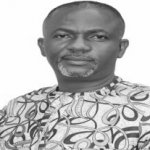 He has a solid background in media – both academic and professional. He has studied mass-communication and has been involved in the journalism Industry since 1992. He is the publisher of Bridge International magazine.
Emma Dibia read law in the University of Benin, Edo State, Nigeria and attended the Nigerian Law School in Abuja from 2000 – earning a Masters degree in International Law and Diplomacy in 2001 from the University of Lagos.
He is the Principal of the Abuja-based law Firm Emma Dibia & Associates. The company acts as General Counsel for numerous companies both local and international.
Emma Dibia served as Legal Adviser to the Speaker of the Delta State House of Assembly between 2011-2014. He joined the BlackRook leadership team in January 2017.
We are dedicated to delivering excellence and nothing less, as we grow our services across African nations.