Development Lead – Neil Stainsby
Neil's career in broadcast television now spans nearly 30 years – from the iconic BBC sports show Grandstand to the network's BBC News Channel and BBC World.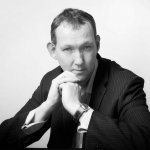 He is a former Lead Director at BBC News and has worked on many national and international programme launches as well as implementing global re-branding projects for the BBC.
Neil worked as Lead Director at Celebro Media and was Global Lead Director at Arise news. He looked after the studio operations of the channel launch and programme launches in London, New York & Johannesburg.
He was also launch director for ITV's Meridian Broadcasting and the Polish sports channel Wizja TV.
Neil was recruited by the English Premier League club Middlesborough to launch its TV channel – Boro TV.
He's worked as a studio and outside broadcast director with a host of TV companies.
Building new teams and new programmes
Neil is a key member of the BlackRook team that guides clients through the process of securing broadcasting licences, finding the right premises and setting the right content schedule.
We advise on and provide recruitment services, production training and all the mechanics of launching on air.
BlackRook has a broad and international contacts base for acquiring affordable content and highly developed industry nous on how to produce programmes in-house cost effectively.