Managing Director – BlackRook Academy – Lucy Rook
Lucy is an editorial manager, journalist and trainer who has worked as a producer for some of Britain's most significant broadcast brands – in international, network, regional and local newsrooms.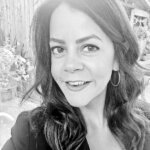 She's currently the lecturer responsible for teaching broadcast writing and Ofcom regulation to all of the BBC's journalism apprentices across the UK.
She was a producer for ITV's breakfast show Daybreak, she's worked for ITV News in London and at ITV Central in Birmingham, Nottingham and Leicester.
Lucy was a producer for Janice Long on BBC Radio 2 and early in her career also worked at BBC Radio WM.
A founding Director of two media businesses, Lucy has significant commercial experience having worked as Managing Editor of nativemonster.com – the entertainment and lifestyle website launched in early 2013 by the Midlands News Association, the United Kingdom's biggest regional publisher.
At MNA she sold advertising and sponsorship, as well as running editorial teams, having overall responsibility for commercial strategy and success at nativemonster.com
She learned video journalism while working as a producer for the British Forces Broadcasting Service in Buckinghamshire and has led the development of video strategy at MNA. She is Project Manager of key BlackRook Media contracts, including our TV and online commercials production business.
Lucy is an Executive Producer at BlackRook Media, working on international TV news production contracts and corporate video production. She is an awards judge for the Midlands Centre of The Royal Television Society.