Presentation Lead – Sue Kinnear
Sue has worked as a broadcaster and trainer for 30 years – fronting TV and radio programmes in the studio and on the road for the BBC, ITV and the British Forces Broadcasting Service, among others.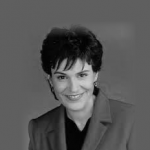 She's a woman with a distinctive broadcast voice and a level of on-screen professionalism that's won her some coveted roles.
Sue was the lead anchor of ITV's Meridian Tonight news magazine flagship in the south east of England for six years. During that time the programme was the most watched regional news show in England with a much envied audience share of more than 40 per cent every evening.
She was a newsreader for ITV Anglia in Norwich and their Correspondent in Cambridge.
Sue has worked as a Sports presenter for ITV, was a newsreader and reporter for BBC radio in Norwich and has been the national Welfare Correspondent for British Forces News – with responsibilities at BFBS across television, radio and online.
As well as being a broadcast journalist, Sue is an accomplished corporate and event host. She's regularly made current affairs documentaries for television too – including half-hour films on subjects as diverse as Obsessive Compulsive Disorder, paganism and gender reassignment.
Alongside her work at BlackRook Media, Sue hosts her own show an BBC Radio Wiltshire and has worked for BBC Radio Berkshire and BBC Radio Oxford in news and programmes – including producer duties on The Debbie McGee Show, The Andrew Peach Show and on Phil Gayle and Friends.
Sue's training and corporate work includes coaching global news presenters for Arise News and voice over work for London's Snow Fox Films.